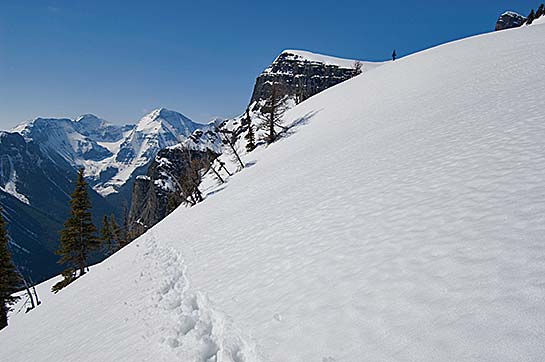 Richard Layne Adventurer-Photographer's website covers all-season challenges in Montana and Idaho's backcountry including preparations for the trips. Normally the primary trips are during the winter. For that reason they are usually extreme and often at the expedition level. Because of the trip lengths and the environment, much goes into preparing the supplies, equipment, and body. Therefore, this site will discuss in detail some of the challenges that take place before the trip.
With the winter Continental Divide trips continuing in 2016 and beyond, this website is committed to them through their completion. That includes the summer and autumn reconnaissance trips and issues concerning the enormous preparatory work for this undertaking. The topics are located on the blog page of this website.
During the trips, you can follow me on Facebook and Twitter (Twitter is having technical difficulties and is temporarily unavailable), with at least twice daily updates that include pinpoint locations on a topographic map. I will also post photos on Facebook and this website during the overnight exits.
---